One of SATG's goal is to assist in re-establishing and sustaining agricultural education and research centers. To achieve this goal, SATG, in partnership with international donors and international research institutions, established the Agri-business Incubation Centers (ABIC) in Afgoi and substations in Aw-dhegle and Balad in the Lower Shabelle region.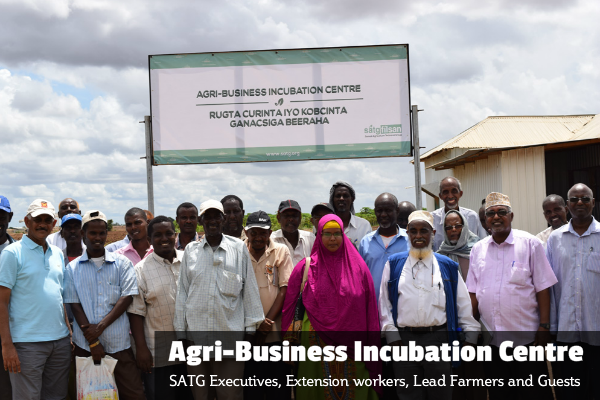 This is the first time in 25 years that such kind of centers were established in Somalia. New off-shelf technologies with proven impact are tested in these centers and transferred to the farming community. Farmers are taught that good agriculture practices are key to improving agriculture productivity. The centers also provide services for training to national academic institutions, farmers, and agro-dealers as well as local and international NGO's throughout the country. In addition, the centers are attracting interns from outside the country.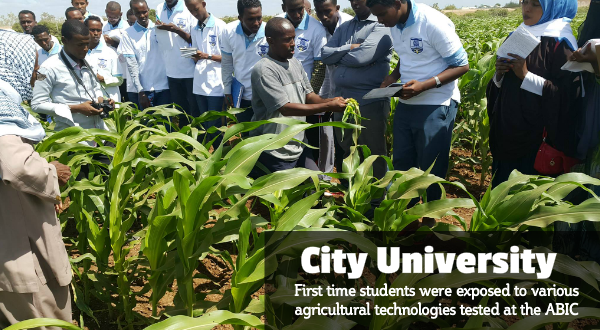 This week, students and staff members from City University located in Mogadishu were among the visitors at the technology center in Afgoi. This was the first time that the students were exposed to various agricultural technologies tested in the field.
During the field visit, the students were trained on the procedures of technology testing, technology transfer, marketing as well as agricultural policies and regulations. Field tours were conducted to demonstrate to the students the potential of new technologies to the farming community in Somalia.