Drought is not a single event that occurs once and influences a community's livelihood. Instead, it develops at a slow pace over long periods of built-up seasonal upsets due to erratic and localized areas of insufficient rains for crops and natural flora. The seasonal rainfall (Gu and Deyr) is prone to crop failure once every four seasons. The frequency of seasonal rain failure has increased in recent years due to deforestation and charcoal export.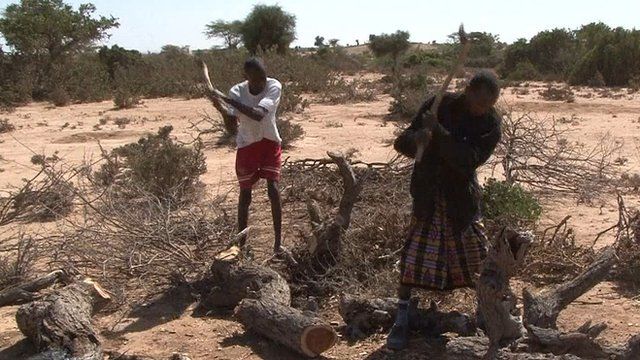 Trees are being cut for charcoal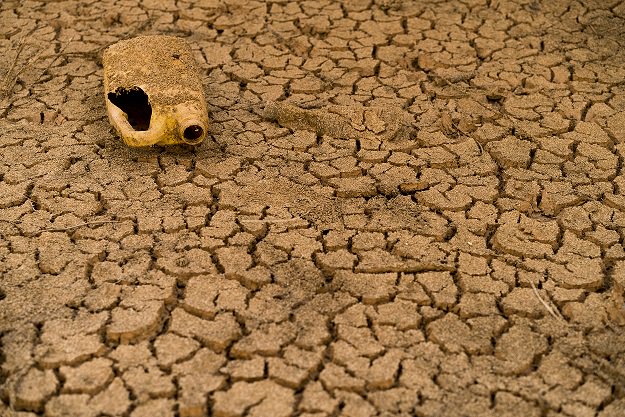 The last drought and famine events in Somalia were registered in 2011. From 2012 to 2016, only pockets of insufficient rainfall for crop and livestock were received throughout the food producing regions of Somalia. The build-up of below normal seasonal precipitation induced famine hazards to agro-pastoral and pastoralists communities.
Recurrent agricultural drought in the subsistence farming community of Somalia is a stress hazard, which generally leads to both human and livestock famine events.
Unlike other drought years, the drought in 2017 is more widespread throughout the country. The Shabelle River experienced hydrological drought that resulted in a dry river and severe damage to food crops, as well as fruits and vegetables. This could be attributed to scarce and insufficient rains in Ethiopian highland areas where the river originates. Conversely, excessive use of the Shabelle River is causing frequent hydrological drought that has never been experienced before.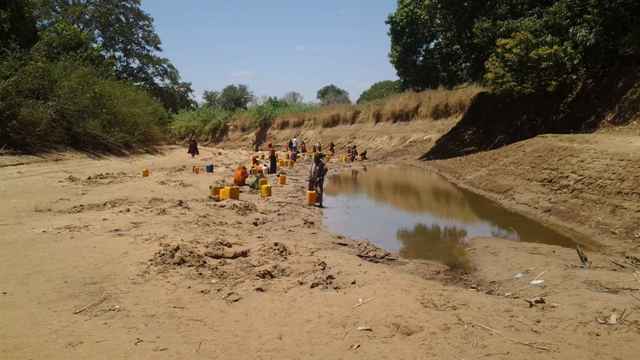 Shabelle river experiencing hydrolic drought.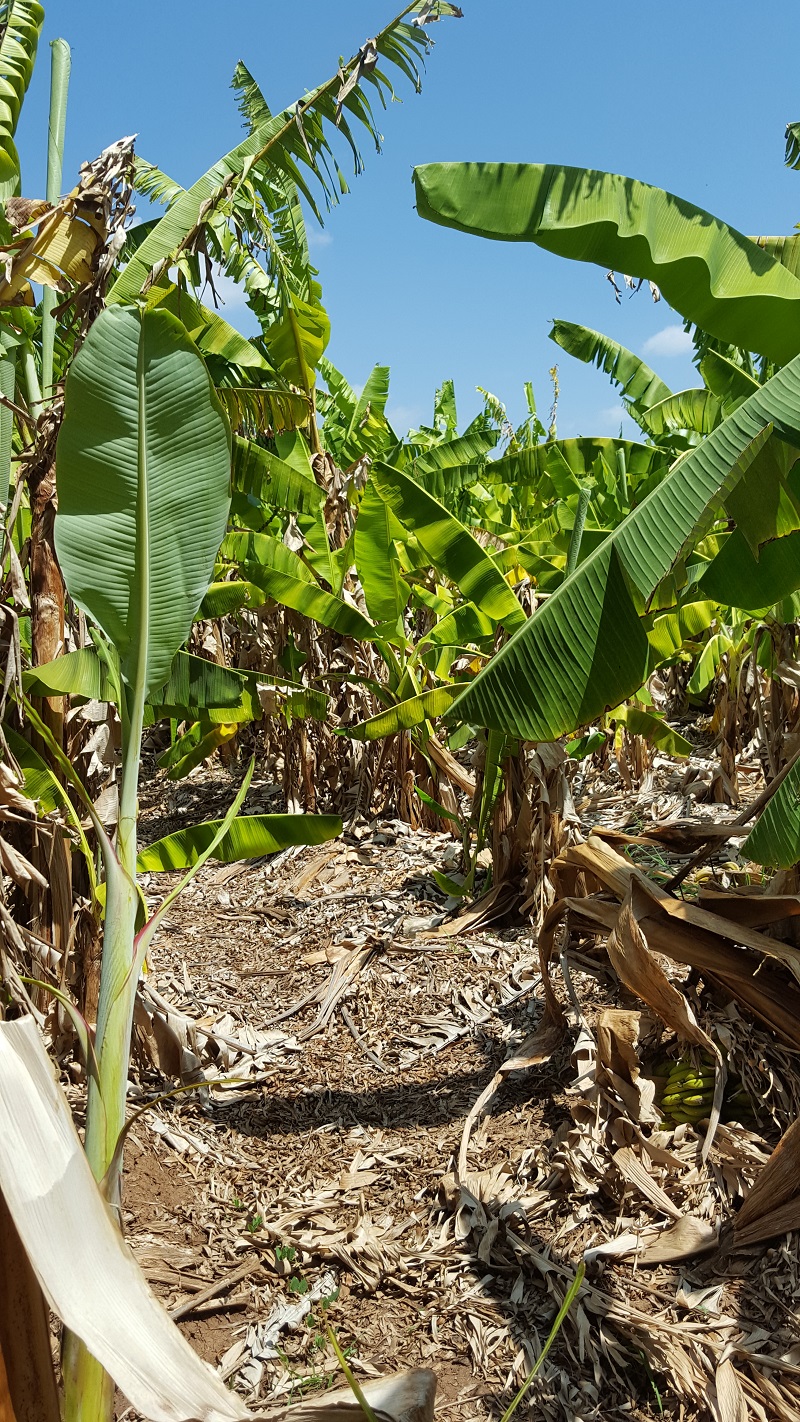 Banana producing farmers are facing severe hydrological droughts in the years of 2016 and 2017
Consumers are facing high prices for food, fruit, and vegetable products.
The absence of the Shabelle River flow caused the displacement of the riverine communities to Mogadishu refugee camps and to other urban cities in search of food and other essentials for their households. Some farmers abandoned their own property of agricultural land and homelands in search of food. They will likely become internally displaced people (IDP). In addition, conflict over agricultural land and water resources are expected to be forthcoming.
Emergency interventions to save lives are the only option when the drought hits. However, here are some recommendations for long-term interventions:
Recommendations for long-term interventions
Excavation of large water reservoirs throughout Somalia.
Rehabilitation of irrigation infrastructure and proper management of river water.
Formation of well-structured cooperatives equipped with technical packages of crop production and emergency irrigation infrastructures/facilities to tap water from wells for emergency events.
Introduction of adapted mechanized crop varieties in large-scale modern irrigated systems (maize, sesame, cowpea, mung-beans, pigeon-pea).